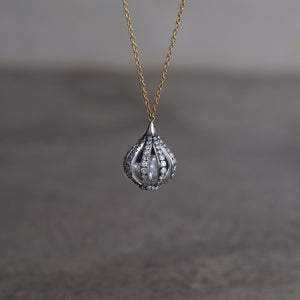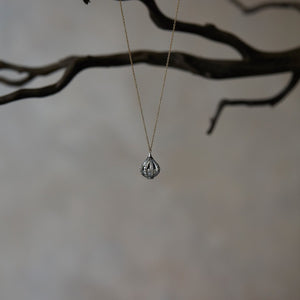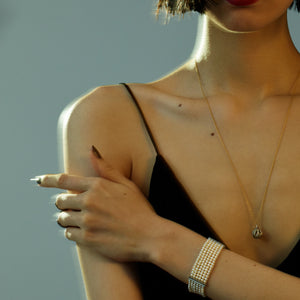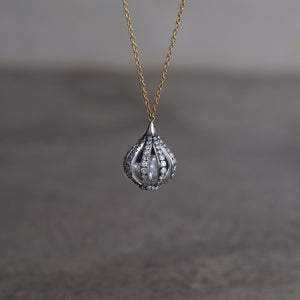 歌あはせ K18YG×silver925 pave diamonds cage pave necklace
まぼろしの世界を夢見る… ロマンチシズム。
気品ある光を放つメレダイヤモンドをたっぷりと乗せたパヴェ。鳥籠を象り、中にはベビーパールを詰めました。シルバーの地金をマット仕上げにすることで、アンティークピースのような趣に。K18YGのインディアンチェーンの先には、手づくりのフックを付けました。
Dreaming of a fantastic world ... Romanticism.
A pavé with plenty of melee diamonds that give off an elegant light. In the shape of a bird cage, baby pearls are packed inside. By making the silver bullion a matte finish, it looks like an antique piece. A handmade hook is attached to the end of the K18YG Indian chain.
silver, K18YG, diamonds
cage:hight 15mm × diameter 10.6mm
chain length:600mm
Handcrafted in India.